December 28, 2012
MAJOR LG PRODUCTS RECEIVE CARBONFREE CERTIFICATION
Certifications Highlight Company's
Environmentally-Conscious Initiatives and Credentials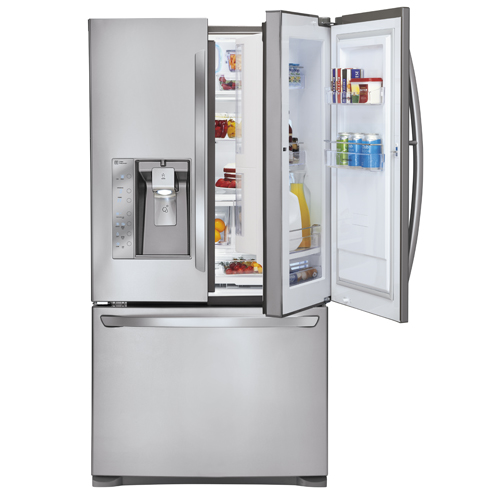 SEOUL, Dec. 28, 2013 –- LG Electronics (LG) announced that it has been awarded CarbonFree® certification for six of its products, validating the consumer electronics and home appliance company's strategy of reducing its carbon footprint. Following on from LG's activities in the low-carbon appliances sector, a number of products have been certified as CarbonFree® by Carbonfund.org Foundation, a leading organization in the fight against global warming and an authority on evaluating the impact individuals and businesses having on the environment.
The products certified CarbonFree® include Optimus G smartphone, OLED TV, washing machine, refrigerator, vacuum cleaner and computer monitor. The products were subjected to a comprehensive lifecycle analysis as part of its certification process to determine the carbon footprint throughout the whole manufacturing process, spanning from manufacturing and shipment to usage and final disposal.
"As an environmentally responsible company, we have strengthened our commitment to bringing energy-efficient products to market," said Dr. Skott Ahn, Chief Technology Officer at LG Electronics. "But I'll be the first to admit that this is a marathon, not a sprint and we still have a long way to go. Fortunately, we're off to a great start."
In 2011, LG also succeeded in obtaining CarbonFree® status from Carbonfund.org Foundationfor seven of its products. All of this year's CarbonFree® products will be on display at LG's booth (#8204) at the 2013 Consumer Electronics Showin Las Vegas from January 8 to 11.
# # #