October 11, 2012
LG ENHANCES SMART HOTEL TV LINEUP WITH UI CUSTOMIZATION, NEW FLEXIBILITY
Based on LG's Pro:Centric® Platform, New Smart Hotel TVs
Offer Suite of Smart Connections, Cost Savings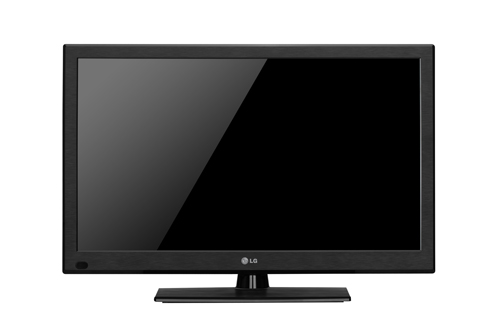 SEOUL, Oct. 11, 2012 –- LG Electronics (LG) today announced the latest models in its Pro:Centric® Smart Hotel TV series designed for the hospitality industry. Pro:Centric is LG's solution for hoteliers that allows them to easily customize the in-room experience, providing a convenient way to interface with interactive program guides and internet data feeds and connects customers to hotel services in and outside the guest rooms.
LG's newest LT770H and LT760H series of Pro:Centric Smart Hotel TVs provide a customizable user interface (UI) for a tailor-made in-room experience, preloaded Smart TV applications, a suite of connectivity options that give guests convenient access to personal content, IP over Coax convenience, and an integrated set-top box to help reduce operating costs.
"The latest TVs in LG's hospitality lineup offer a comprehensive set of features for both hotel guests and hotel operators," said Ki-il Kwon, Vice President and Head of TV Overseas Marketing at LG Home Entertainment Company. "As the world's leading hotel TV innovator, LG has a distinct advantage in terms of being able to help hotel owners reduce total cost of ownership while ensuring a wide range of customization options."
Customizable UIs and Multiple Connectivity Options
The LG Smart Hotel TV series employ the Pro:Centric applications platform, delivering support for HTML5 via an WebKit interface, Java and Flash, so system integrators, program providers and property owners can develop and provide a unique interface to guests. Hotels can customize the UI to include branded information as well as practical features such as remote check-out and room service.
In addition to the customizable UI, guests will have a suite of connectivity options available at their fingertips with the LG Pro:Centric Smart Hotel TVs. Typical connections through USB ports and built-in Wi-Fi are available in addition to smarter connectivity through SmartShare -– a portal to transmit content via technologies such as Intel Wireless Display (WiDi), which allows content to be streamed from compatible devices.
Pre-loaded Apps and History Auto-Delete
The LT760H series initially (and ultimately also the LT770H series) will include preloaded apps and a handy function to help ensure the privacy of each guest. The apps themselves were specifically chosen to enable users to benefit from easy access to commonly used social networking sites (SNS) and information resources. At the same time, History Auto-Delete ensures that guests vacating a room have their search history removed via a reboot to protect their privacy.
Outstanding Savings for Hotel Operators
While offering superb entertainment functions, both of LG's Pro:Centric Smart Hotel TV series provide outstanding savings by reducing installation and management costs. The IP-over-coax functionality, included in the 760H models eliminates the need for investment in additional infrastructure to support Ethernet, while the built-in set-top box eliminates additional hardware expenses, reducing initial setup costs and long-term maintenance fees. Finally, operational costs are minimized as members of hotel staff are able to control the entire infrastructure via a central remote management system.
Hospitality Solutions
"LG has long established itself as a leader in the TV industry," said Kwon. The company also has leveraged its technological know-how to build a healthy relationship with the hospitality industry, making LG the number one brand in the U.S. lodging and hospitality market. "Looking to the future, LG promises hotel guests an even more connected and engaging in-room experience with a wealth of content and connectivity options based on customizable platforms," Kwon added.
The LT760H will be introduced this week in Germany and the U.K. followed by additional markets in Europe, CIS, Asia, Middle East and Africa. The LG770H, in 32-, 37-, 42- and 47-inch class sizes, will be available initially in the United States starting in the fourth quarter.
# # #