October 24, 2012
LG ANNOUNCES THIRD-QUARTER 2012 FINANCIAL RESULTS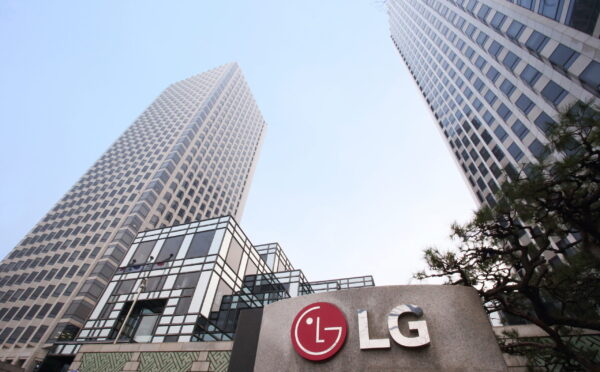 Company Reports Third Consecutive Quarter of Solid Net Income
SEOUL, Oct. 24, 2012 –- LG Electronics (LG) today reported a solid third-quarter performance with the third consecutive quarter of positive net income and all four companies recording strong operating profits. Better-than-expected performance in the mobile and home appliance businesses helped offset a slight decline in overall year-over-year sales for the third quarter.
Third-quarter net profit of KRW 157 billion (USD 138.57 million) with operating profit recording KRW 221 billion (USD 195.06 million) showed significant improvements from the loss in the same period last year. Third-quarter revenues fell 4 percent year-over-year to KRW 12.38 trillion (USD 10.93 billion) due to the continuing decline of feature phone sales and overall weak demand.
LG Home Entertainment Company third-quarter 2012 sales of KRW 5.49 trillion (USD 4.84 billion) were led by an increase in LCD TV sales, offsetting sluggish global demand. Percentage sales attributed to 3D TVs and LED TVs increased quarter-on-quarter with unit sales growing in most regions. IT products led by IPS monitors and monitor TVs also increased from the previous quarter. Operating profit of KRW 89 billion (USD 78.55 million) was unchanged from third quarter 2011. In the fourth quarter, the company plans to increase sales of LCD TVs by expanding marketing of CINEMA 3D Smart TVs and enhancing its premium brand positioning with the new Ultra HD TV.
LG Mobile Communications Company improved significantly in the 2012 third quarter, recording operating profit of KRW 22 billion (USD 19.42 million) due in large part to healthy sales of LTE smartphones in Korea, Japan and the United States. In addition, Optimus L-Series continued to expand into 3G markets, contributing to the sales increase. Revenues increased by 5 percent quarter-to-quarter to KRW 2.45 trillion (USD 2.16 billion) as shipments exceeded 14 million units, an increase of 9 percent from the previous quarter. The company expects to further increase its shipments and revenue in the fourth quarter with the global launch of the Optimus G superphone and sales of Optimus Vu: 2 in Korea.
LG Home Appliance Company reported improved sales and operating profit from the same quarter last year. Revenue increased 6.4 percent year-over-year to KRW 2.87 trillion (USD 2.53 billion) and operating profit of KRW 129 billion (USD 113.86 million) reflected strong sales in the United States as well as emerging markets. With global appliance demand stagnant, the fourth quarter will be challenging but additional marketing promotions and new model launches should help offset the situation.
LG Air Conditioning and Energy Solution Company posted a 3 percent year-over-year sales decline to KRW 974 billion (USD 859.66 million) while profitability increased slightly from the same period the previous year. The company expects worldwide demand to remain sluggish but the trend toward more energy efficient products should help drive demand in its commercial air conditioning systems business.
2012 3Q Exchange Rates Explained
LG Electronics' unaudited quarterly earnings results are based on IFRS (International Financial Reporting Standards) for the three-month period ending September 30, 2012. Amounts in Korean Won (KRW) are translated into U.S. Dollars (USD) at the average rate of the three-month period in each corresponding quarter: KRW 1,133 per USD (2012 3Q) and KRW 1,082 per USD (2011 3Q).
Earnings Conference and Conference Call
LG Electronics will hold a Korean language earnings news conference on October 24, 2012 at 16:00 Korea Standard Time at the LG Twin Tower Auditorium (B1 East Tower, 20 Yeoui-daero, Yeongdeungpo-gu, Seoul, Korea). An English language conference call will follow on October 25, 2012 at 10:00 Korea Standard Time (01:00 GMT/UTC). Participants are instructed to call +82 31 810 3069 and enter the passcode 9084#.
The corresponding presentation file will be available for download at the LG Electronics website
(www.lg.com/global/ir/reports/earning-release.jsp) at 13:30 on October 24, 2012.
Please visit http://pin.teletogether.com/eng/ and pre-register with the passcode provided. For those unable to participate, an audio recording of the news conference will be available for a period of 30 days after the conclusion of the call. To access the recording, dial +82 31 931 3100 and enter the passcode 142670# when prompted.
# # #