September 24, 2012
LG TONE+™ DELIVERS SUPERB CALL EXPERIENCE ON 4G NETWORKs
LG's New Bluetooth Stereo Headset with Upgraded Features Lets Users Enjoy
HD Audio Quality On-the-Go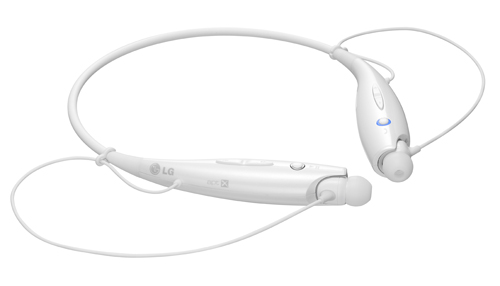 SEOUL, Sep. 24, 2012 -– LG Electronics (LG) announced today its new Bluetooth stereo headset, the LG TONE+™ (HBS-730). This feature-packed new model is the worthy successor to the LG TONE (HBS-700) which was a top-seller for popular online retailers such as Amazon.com. The LG TONE+™ not only provides a richer and clearer all-round audio experience, but also supports VoLTE (Voice over LTE) calls, enabling the user to hold conversations in High Definition (HD) sound between VoLTE-capable devices.
"LG was the world's first company to demonstrate VoLTE technology and announce a VoLTE smartphone," said Paul Bae, Vice President of Marketing Center of LG Electronics Mobile Communications Company. "And today, we are still at the forefront of efforts to advance the commercialization of VoLTE as a follow up to the global expansion of LTE. In order to provide our customers with a superior user experience over 4G networks, LG will continue to raise the bar on all its mobile products, including accessories that support LTE and VoLTE."
The LG TONE+™ offers enhanced audio quality with a number of improvements over its predecessor. The extended bass register of the LG TONE+™ effectively increases the available sound range, providing a perceptibly improved audio experience that will please even the most demanding audiophile. The LG TONE+ also adopts a professional grade audio codec, the aptX® which is used by discerning music studios, broadcasters and manufactures around the world and is favored for its ability to deliver CD-quality sound by automatically fitting high capacity audio data to the available bandwidth while transmitting.
Improving value to the consumer, the LG Tone+™ is equipped with an array of handy features. Thanks to a clever Bluetooth Multi-connection function, the LG Tone+™ can be instantly connected to two smartphones or to smartphone and other multimedia device. The Audible Pairing Assistance feature reveals the connection status when another device is connected, while Vibrating Call Alert notifies the user of incoming calls. Two other features, the Audible Battery Status Alert and Mic Mute, have also been included to maximize convenience. Finally, BT Reader, one of LG's own Android applications, monitors incoming SMS and reads them out to the headset, meaning users can stay informed without taking their smartphone out of their pocket.
The talk and standby times of the LG TONE+™ have been extended to 15 and 500 hours, respectively. Its sleek, behind-the-neck design ensures user comfort and fashion credentials at the same time. The LG TONE+™ will be available in Korea, the United States and China by the end of this month in blue-black and white-pearl color options.
# # #