August 15, 2012
LG ACHIEVES SALE OF FIVE MILLION LTE SMARTPHONES
With One of the Widest Selection of LTE Devices, LG Follows
Strategy of Different Phones for Different Consumer Needs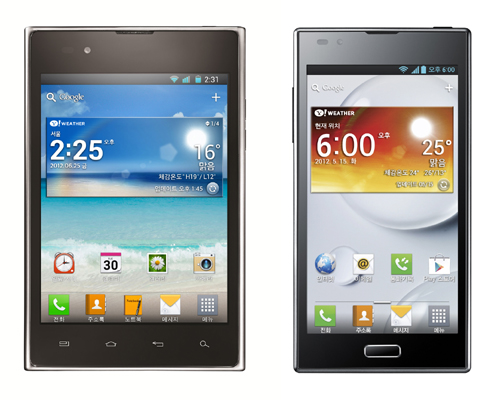 SEOUL, Aug. 15, 2012 -– LG Electronics (LG) announced that it reached a new milestone with global sales of five million LTE smartphones to date. After reaching sales of four million LTE smartphones last month, an additional one million smartphones were sold in the month of July -– one LTE smartphone roughly every two and a half seconds.
LG released the first LTE smartphone "RevolutionTM by LG" in the U.S. in May of last year through the largest carrier Verizon Wireless and expanded its LTE target markets with its global LTE smartphones.
Focusing on the key markets with LTE capabilities, LG saw strong acceptance by offering diverse LTE smartphones according to consumer needs. Currently, more than ten LG LTE smartphones are available in countries where LTE service is available, including Korea, U.S., Japan and select markets in Europe and Asia.
Although Optimus LTE takes the title of the most popular LTE smartphone from LG with two million in sales, Optimus Vu: has sold over 500,000 units since March, demonstrating the device's acceptance as it prepares for its global roll-out. And with the release of the industry's first 2GB RAM LTE smartphone Optimus LTE II in May, LG saw the fastest sales among all LTE smartphones with this device reaching half a million units in the first 70 days.
According to a report by Jefferies & Company, LG is the global leader in LTE patents with a value of over USD 8 billion. And intellectual property consulting firm TechIPM analyzed LTE-related patents registered to the U.S. Patent and Trademark Office by the second quarter of this year and reported that LG held the largest overall number of patents as well.
"Sales of global LTE smartphones are expected to increase ten-fold this year from last year," said Dr. Jong-seok Park, President and CEO of LG Mobile Communications Company. "With that in mind, we are planning to introduce an even more impressive LTE lineup in the next several months second to none."
# # #