July 27, 2011
LG ANNOUNCES SECOND-QUARTER 2011 FINANCIAL RESULTS
Net Profit Turns to Black with High-End Products,
Aggressive Cost Cutting, and Improved Investment Income from Affiliates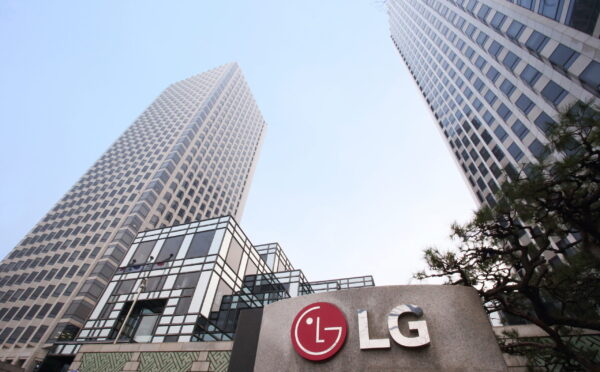 SEOUL, July 27, 2011 — LG Electronics (LG) today announced unaudited consolidated financial results based on IFRS (International Financial Reporting Standards) for the three-month period ending June 30, 2011. The turnaround in net profit reflected steady improvements in its businesses and successful cost-reduction efforts, in line with analysts' estimates.
Sales and Profit
LG posted consolidated second quarter 2011 revenues of KRW 14.4 trillion (USD 13.3 billion) a 9.3 percent increase from the previous quarter. After two consecutive quarters of losses, LG turned the corner with a net profit of KRW 108 billion (USD 99.6 million). LG reported an operating profit of KRW 158 billion (USD 145.8 million) this quarter, a 21 percent increase from the previous quarter and a 25 percent increase from the previous year, thanks to higher profitability for the TV business and reduced losses in handsets.
LG Home Entertainment Company posted a quarter-over-quarter sales increase of 2.7 percent to KRW 5.4 trillion (USD 5.0 billion) thanks to higher revenues from LED LCD TVs, its new CINEMA 3D TVs and general business growth in developing markets. The HE Company posted a KRW 90 billion (USD 83.0 million) operating profit in the second quarter, a 10 percent increase over the previous quarter as a result of better product mix and cost controls. The company expects to see sales continue to rise with the anticipated strong consumer acceptance of its film patterned retarder (FPR) CINEMA 3D TVs as well as smart TVs.
LG Mobile Communications Company reported an 11.6 percent increase in sales in the second quarter compared to the previous quarter, to KRW 3.25 trillion (USD 3.0 billion). While recording a loss of KRW 54 billion (USD 49.8 million), operating income showed strong improvement, reducing losses from the previous quarter by almost half. The company continues to strengthen its global competitiveness by launching a mix of competitive smartphones and its continued investment in R&D.
LG Home Appliance Company posted record-high quarterly sales of KRW 2.9 trillion (USD 2.7 billion) from April to June 2011, a 6.9 percent increase from the previous quarter and a 6.0 percent increase year-over-year, primarily due to strong sales in emerging markets. Although revenue grew and product offerings improved, operating profit of KRW 51 billion (USD 47.1 million) reflected an increase in raw material costs, appreciation of the Korean won and greater market competition. The Home Appliance Company intends to maintain its market leadership by introducing more energy-efficient and "smarter" products in the second half while continuing to control costs.
LG Air Conditioning and Energy Solution Company grew its second quarter revenues by 29.2 percent quarter-over-quarter and 15.3 percent year-over-year to KRW 1.9 trillion (USD 1.7 billion) by focusing on product quality and launching new products with superior features. The company posted a KRW 44 billion (USD 40.6 million) operating profit, a 13 percent increase quarter-over-quarter. Operating profit margin was 2.3 percent in light of higher raw material costs and unfavorable foreign exchange rates. Although the market is entering its slow season, the company still expects demand to increase in key strategic regions.
2011 3Q Business Direction and Prospects
LG Electronics expects to see modest growth year-over-year in the third quarter of 2011 with new product launches in major categories and creative marketing activities across its various 3D products. For the long-term, the company will continue to strengthen profitability through aggressive cost innovation and strategic investments in existing as well as new business areas.
2011 2Q Exchange Rates Explained
LG Electronics unaudited earnings results are based on IFRS. Amounts in Korean won (KRW) are converted into US Dollars (USD) at the average rate of the three month period in each corresponding quarter: KRW 1,084 per USD (2011 2Q) and KRW 1,163 per USD (2010 2Q).
Earnings Conference and Conference Call
LG Electronics will hold a Korean-language earnings news conference on July 27, 2011 at 16:00 Korea Standard Time at the Woori Investment & Securities Building (4F, Woori Art Hall, 23-4 Yeouido-dong, Yeongdeungpo-gu, Seoul, Korea). An Englishlanguage conference call will follow on July 28, 2011 at 10:00 Korea Standard Time (01:00 GMT/UTC). Participants are asked to call 82 31 810 3069 and enter the passcode 9084. The corresponding presentation file will be available for download at the LG Electronics website (http://www.lg.com/global/ir/reports/earning-release.jsp) at 13:00 on July 27. Please visit http://pin.teletogether.com/eng/ and pre-register with the passcode provided. For those unable to participate, an audio recording of the news conference will be available for a period of 30 days after the conclusion of the call. To access the recording, dial 82 31 931 3100 and enter the passcode 142620 when prompted.
# # #