June 26, 2011
LG RECEIVES ECO-FRIENDLY LABELING IN EUROPE
As the First 3D TV in Europe to Earn the Carbon Reduction Label,
LG is Poised to Become Even More Relevant in the Minds of Consumers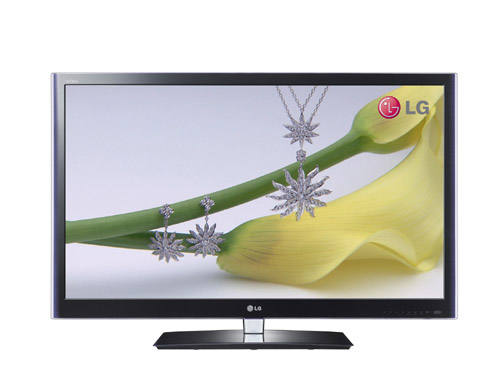 Seoul, Jun. 26, 2011 — LG Electronics' (LG) 47LW5500-ZE and 47LW550T-ZE CINEMA 3D TVs have become the first TVs in Europe to receive the Carbon Reduction Label, a low carbon footprint labelling scheme managed by the Carbon Trust, a nonprofit company set up in 2001 with the support of the UK Government.
"This certification marks an important step forward for us in terms of improving our environmental brand image in Europe," said Il-geun Kwon, head of LG's LCD TV R&D Lab. "Europe is the world's largest TV market so it is important that LG be able to communicate to its European consumers our commitment to developing world-class products using the most responsible materials and manufacturing processes."
The Carbon Reduction Label reflects LG's pledge to reduce greenhouse gases. It also demonstrates the progress and commitment the Korean company made to reduce the amount of carbon associated with the entire lifespan of its products, from production to distribution to use. Equally important, the award reflects the changing priorities of LG's customers — both in Europe and elsewhere — to put greater emphasis on environmentally-responsible manufacturing.
With climate change and the environment playing a more important role in consumers'purchasing decisions, eco-friendly products have a clear competitive advantage. LG is focusing heavily on reducing the power consumption of its TVs and is also evaluating its supply and distribution chains and the way the company buys components. LG will continue to encourage contractors to utilize "low-coal" goods and more energy efficient manufacturing processes.
Through innovations such as Edge LED and the Local Dimming System, the 47LW5500-ZE and 47LW550T-ZE use more than 30 percent less energy compared to conventional models in the same class. And with Smart Energy Saving, LG's own energy reduction technology, the LCD TVs further reduce power consumption by up to 70 percent. This translates into a reduction of 795kg of carbon dioxide emissions over the average lifespan of a TV in Europe (7.2 years). This is the equivalent of 250 liters of diesel fuel.
Thanks to their slim designs, LG's certified CINEMA 3D TVs also use 37 percent less packing volume than other similar models. This reduction further helps reduce LG's carbon footprint, particularly in terms of physical distribution costs per unit.
# # #