January 5, 2011
NEW LG SMART TV UPGRADER MAKES EVERY TV A SMART TV
Combines Web Browser, Premium Content and LG Apps
With a User-Friendly Interface
LAS VEGAS, Jan. 5, 2011 -– LG Electronics introduced its new LG SmartTV Upgrader (ST600), an easy solution for transforming any TV into a Smart TV, today at the International Consumer Electronics Show (Booth #8205). The Upgrader gives any television with an HDMI input the ability to access endless amounts of content including movies, sports, television programming, music and premium applications, all through an easy to navigate user interface*.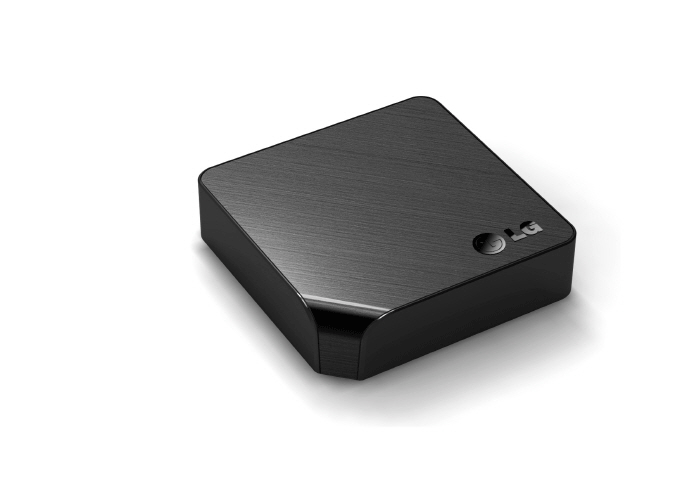 The LG SmartTV Upgrader also offers a Web browser so viewers no longer need to turn on their laptop to access the Internet. With this feature, news, reviews and a host of other content can be viewed on the television screen.
"LG Smart TV is an exciting innovation and our LG SmartTV Upgrader provides an affordable option for consumers to adopt this new technology," said Jay Vandenbree, senior vice president, LG Electronics USA. "Now any TV can be 'Something Better' with virtually unlimited content options."
Building upon the pioneering NetCast Entertainment Access offering, the LG SmartTV platform provides access to endless entertainment options from providers including*:
• VUDU– Allows consumers to buy or rent from an extensive catalog of more than 2,000 high-definition movies and TV titles without monthly fees or additional hardware. It also is the only online service to offer movies in 1080p.
• Netflix – Updated with Netflix 2.0, consumers can now stream thousands of movies without a PC.
• YouTube – Instantly streams millions of Web videos directly from the Internet.
• CinemaNow – Allows consumers to browse from the CinemaNow premium content catalog and instantly stream purchased or rented movies and popular TV shows.
• Hulu Plus – Subscribers have access to back seasons or full runs of some of TV's greatest shows.
• Amazon Video on Demand – Allows consumers to view more than 75,000 hit movies and television shows instantly.
• Live Streaming Sports (multiple partners) – Pro sports fans can follow their favorite teams, stay up to date with player profiles, and stream games in HD quality.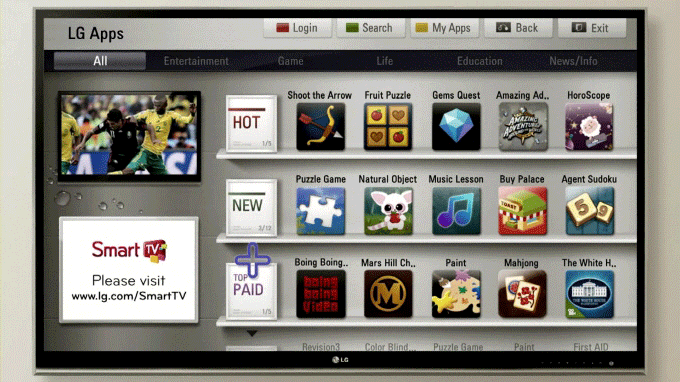 The LG App Store is also populated with hundreds of applications for download. The user-friendly interface can be easily navigated by a remote control with finger touch pad or smart phone with an Android or iPhone QWERTY keyboard application.
LG's Smart Share function allows users to wirelessly stream content from their PCs and other compatible devices for viewing on their television screen. Smart Share also includes Media Link, which provides additional information, such as cover art or liner notes, for content being streamed. The Upgrader includes built-in Wi-Fi and uses an HDMI connection.

Specifications
 Wi-Fi 802.11 BGN
 Connections
– HDMI
– Optical
– USB
For more information and product images, please visit LG's online press kit at www.lgnewsroom.com/CES2011.