January 5, 2011
LG ELECTRONICS' 'CINEMA 3D' TECHNOLOGY CREATES MOVIE THEATER EXPERIENCE AT HOME
Affordable, Lightweight Glasses and Wide-Angle Viewing Enhance 3D Experience
LAS VEGAS, Jan. 5, 2011 –– LG Electronics introduced its next generation 3D technology, Cinema 3D, today at the International Consumer Electronics Show (Booth #8205). With Cinema 3D, consumers can recreate the 3D movie theater viewing experience in their home with lightweight eyewear, crisp, bright images and wide-angle viewing.
Each Cinema 3D HDTV is bundled with four pairs of lightweight, highly affordable 3D glasses. Similar to the 3D glasses used in theaters, the Cinema 3D polarized glasses do not have a battery and never need charging.  Since the glasses do not need to sync with an emitter, viewers can watch from nearly any angle in the room, even lying down in front of the TV. The low cost of the glasses also makes it easier to buy as many pairs as needed to host family and friends for a sporting event or 3D movie night.
"Research shows that consumers enjoy the Cinema 3D viewing experience three to one*," said Jay Vandebree, senior vice president, LG Electronics USA. "We're introducing a simple 3D solution that allows consumers to enjoy 3D without barriers. Affordable glasses allow for group viewing, eliminate the worry of losing or breaking glasses and never need charging, while wide angle viewing allows consumers to enjoy movies and sports from virtually anywhere in the room."
CINEMA 3D TV uses a similar 3D technology employed in cinemas. The Film Patterned Retarder (FPR) optimizes the separation of images for the left and right eye, which are then filtered through the glasses to give viewers a better 3D effect with minimal cross-talk. LG's 3D Light Boost, a thin film covering the screen, creates bright, crisp 3D images for a superior 3D viewing experience by counteracting any dimness that can occur with 3D content.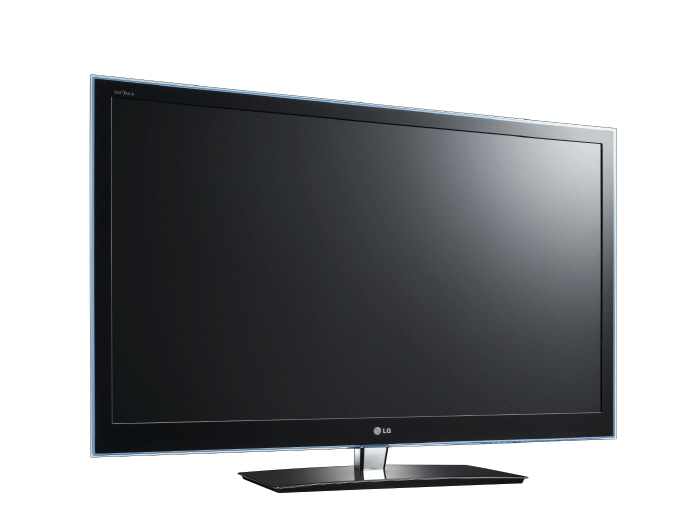 The INFINIA LW6500 and LW5600 series feature the Cinema 3D technology in screen sizes ranging from 47 inches to 65 inches.
For more information and product images, please visit LG's online press kit at www.lgnewsroom.com/CES2011.