December 1, 2010
LG TO UTILIZE ONLY CLEANER ECO-MAGNESIUM IN ALL MOBILE DEVICES BY 2012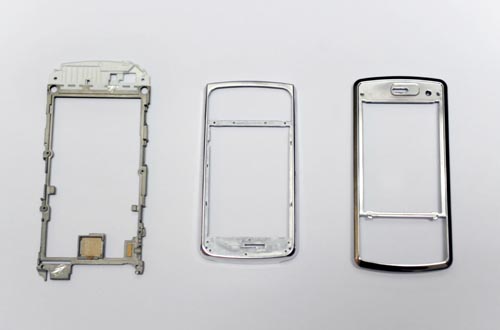 New Metal Substitute to Slash Emissions in Manufacturing 24,000-Fold
SEOUL, Dec. 1, 2010 — LG Electronics (LG) has announced it will replace all conventional magnesium inside its mobile phones with Eco-Magnesium, a new type of clean magnesium alloy, by 2012. The decision will reduce greenhouse gas emission by a factor of approximately 24,000 during the die casting process without affecting the quality of the final product.
Eco-Magnesium was developed by the Korea Institute of Industrial Technology (KITECH) with funding from the government of Korea. During production, Eco-Magnesium creates practically no sulphur hexafluoride (SF6), which the Intergovernmental Panel on Climate Change (IPCC) cites as one of the most potent greenhouse gas ever encountered. Replacing conventional magnesium with Eco-Magnesium in mobile phones will reduce carbon dioxide emissions by four kilograms for every handset LG produces.
On November 29, LG signed a memorandum of understanding (MOU) with the three producers of Eco-Magnesium — HK High-Tech Co., Keumgang Coen and Hallacast Co. As part of the agreement, LG will provide the three companies with training in the practice of carbon credit trading and technological support. The MOU promises to help LG greatly reduce its greenhouse gas emissions and earn valuable carbon credits.
"Eco-Magnesium is one of LG's key strategies in our ongoing effort to transform LG into a leader in more environmentally responsible manufacturing," said Dr. Skott Ahn, President and Chief Technology Officer of LG Electronics. "This transition to Eco-Magnesium will allow LG and our customers to play a small but significant role in making the world cleaner for future generations."
# # #