October 25, 2010
LG TOPS ASIA'S TOP 1,000 BRANDS FOR FRIDGES, WASHING MACHINES AND AC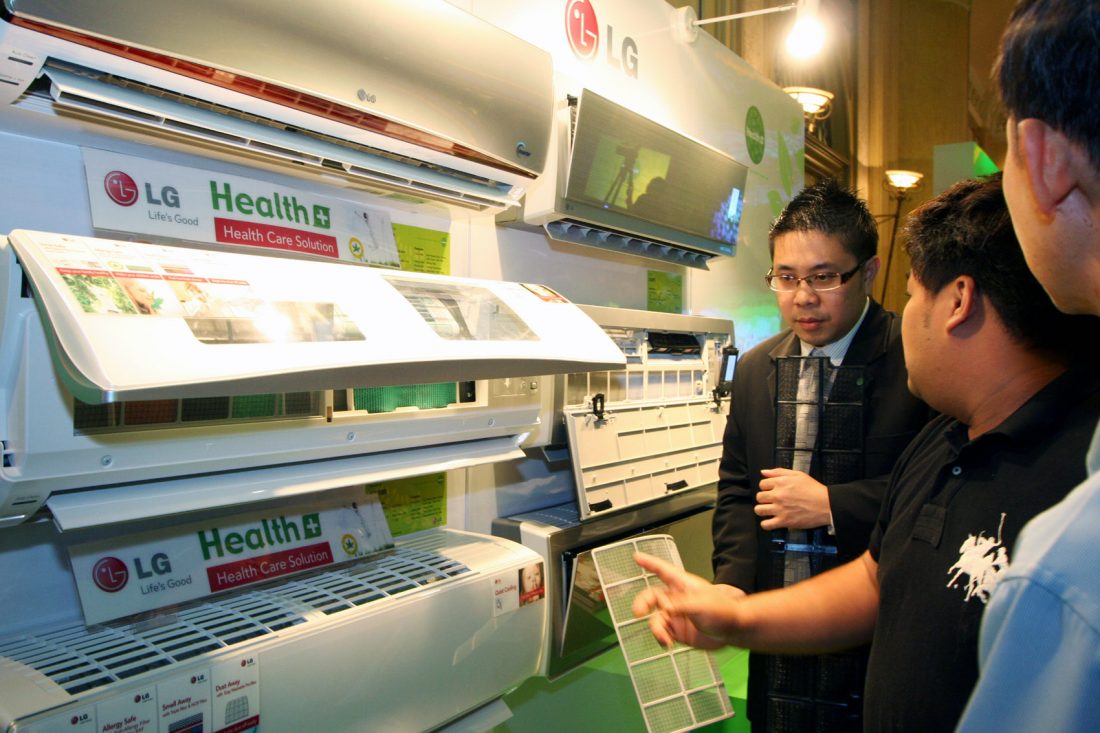 Three onlookers take a closer look inside one of LG's award-winning air conditioning units, specifically it's easily installed filtering slides.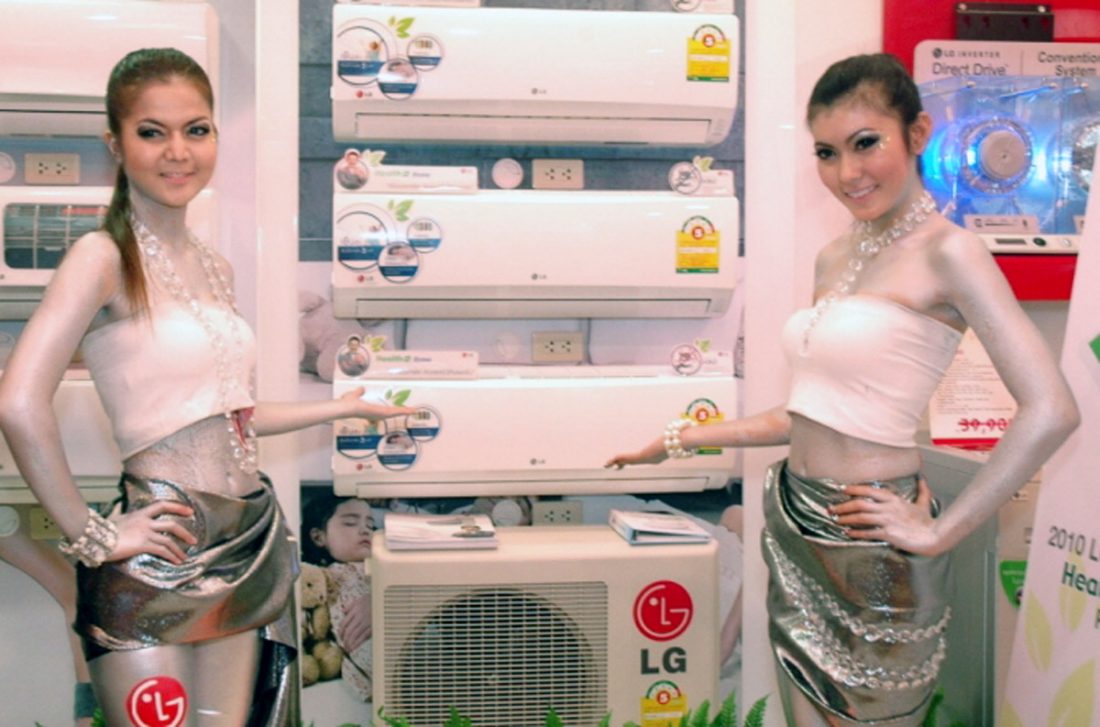 Two models pose next to LG Electronics' award-winning air conditioner units.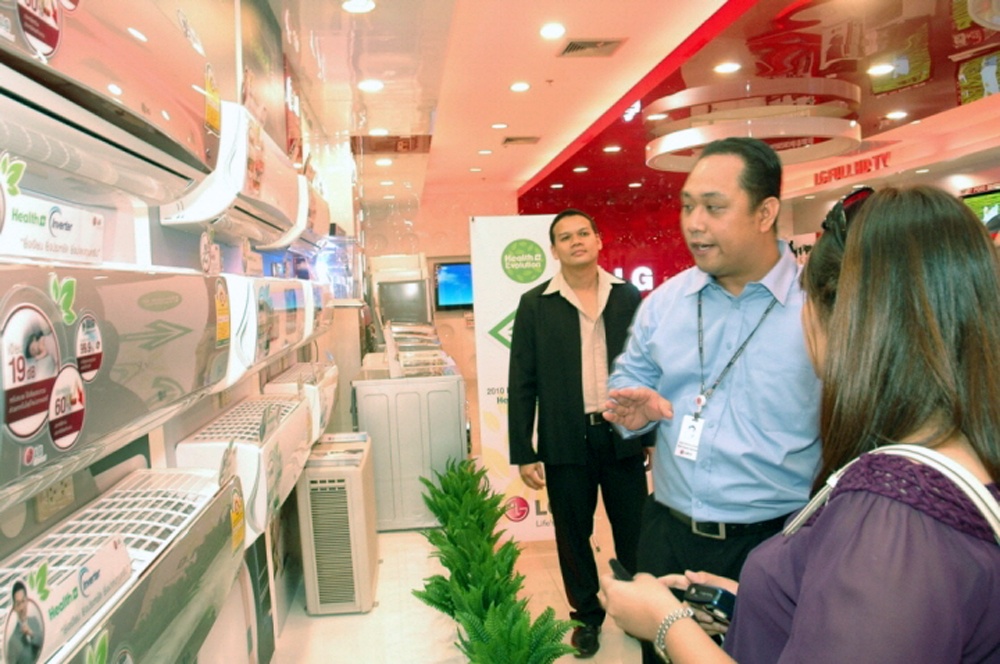 A gentleman explains how LG's air conditioners are the healthiest on the market in front on numerous offerings from LG.