October 28, 2010
LG ANNOUNCES THIRD QUARTER 2010 FINANCIAL RESULTS
Home Entertainment Ships Record Number Flat Panel TVs, Home Appliance Records Consistent Growth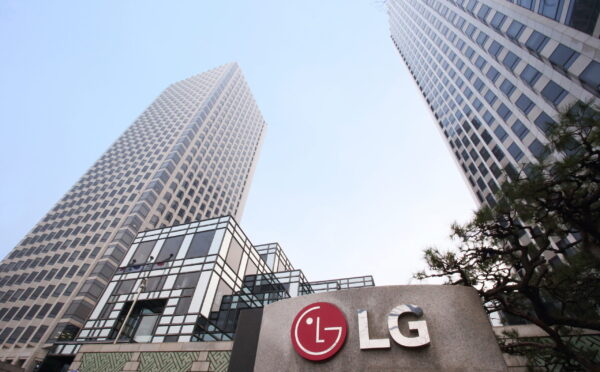 SEOUL, Oct. 28, 2010 -– LG Electronics (LG) today announced unaudited earnings results based on IFRS (International Financial Reporting Standards) for the three-month period ending September 30, 2010. Earnings reflected a strong performance in flat-panel TVs and home appliances while revenue and profit declined in mobile phones during the quarter.
Sales and Profit
LG posted consolidated third quarter 2010 revenues of KRW 13.4 trillion (USD 11.3 billion) a 2 percent decline from the same period last year (up 3 percent USD). Net profit was KRW 8 billion (USD 6.4 million) in the third quarter.
LG Home Entertainment Company shipped more flat panel TVs in the third quarter – 6.6 million units – than at any time in its history, a 37 percent increase from the same period the previous year. Home Entertainment revenues grew 9 percent in KRW (14 percent USD) from the year earlier due to improved LCD TV sales, especially in emerging markets. Sales were 5.4 trillion (4.5 billion USD) and operating profit was KRW 123 billion (USD 104 million).
LG Mobile Communications Company revenues decreased by 30 percent year-over-year (27 percent USD) as a result of a decline in handset shipments across developed markets. The company shipped 28.4 million handsets in the quarter, reflecting a 32 percent (29 percent USD) decline in sales year-over-year. The global introduction of the Optimus One smartphone and new Windows Phone 7 models are expected to generate a positive response from consumers in the coming months.
LG Home Appliance Company showed consistent performance with 9 percent (14 percent USD) growth year-over-year on sales of KRW 2.8 trillion (USD 2.3 billion) and an operating profit of KRW 67 billion (USD 57 million). Sales from overseas markets grew 17 percent (USD) from the previous year due to OEM business expansion in the North American market and peak season promotions in India and China. Continued growth is anticipated, especially in developing markets.
LG Air Conditioning Company sales increased 35 percent (42 percent USD) year-over-year to KRW 1.1 trillion (USD 0.9 billion) with significant growth in developing markets. The company will continue to invest in its B2B infrastructure – including commercial air conditioners – and new opportunities for its LED lighting and solar power businesses to generate a long-term foundation for growth.
LG Business Solutions Company results were essentially unchanged with third quarter revenues of KRW 1.2 trillion (USD 1.0 billion). Sales of car infotainment products grew due to the recovery of the automotive market. The company expects sales and profitability growth in the coming months with upcoming launches of premium monitors, commercial displays and hotel TVs.
2010 4Q Business Direction and Prospects
The company will focus on strengthening profitability through aggressive cost innovation and strategic investment management for the long-term. Stronger competitiveness in global smartphones, Nano FULL LED technology and consumer-friendly energy efficient products, combined with anticipated strong sales during the holiday season, are expected to contribute to the company's overall performance in the future.
2010 3Q Exchange Rates Explained
Amounts in Korean Won (KRW) are translated into US Dollars (USD) at the average rate of the three month period in each corresponding quarter: KRW 1,185 per USD (2010 3Q) and KRW 1,241 per USD (2009 3Q).
Earnings Conference and Conference Call
LG Electronics will hold a Korean-language earnings news conference on October 28, 2010 at 16:30 Korea Standard Time at the LG Twin Tower Auditorium (B1 East Tower, 20 Yeouido-dong, Yeongdeungpo-gu, Seoul, Korea). An English-language conference call will follow on October 29, 2010 at 10:00 Korea Standard Time (02:00 GMT/UTC). Participants are asked to call +82 2 6677 3356 and enter the passcode 51029. The corre-sponding presentation file will be available for download at the Investor Relations sec-tion of the LG Electronics website (http://www.lg.com/global/ir/reports/earning-release.jsp) at approximately 13:00 Korea Standard Time on October 28. Please visit http://pin.teletogether.com/eng/ and pre-register with the passcode provided. For those unable to participate, an audio recording of the news conference will be available for a period of 30 days after the conclusion of the call. To access the recording, dial +82 2 6677 3358 and enter the passcode 279432 at the prompt.
# # #
About LG Electronics, Inc.
LG Electronics, Inc. (KSE: 066570.KS) is a global leader and technology innovator in consumer electronics, mobile communications and home appliances, employing more than 80,000 people working in over 115 operations around the world. With 2009 global sales of 55.5 trillion Korean Won (43.4 billion US Dollars), LG comprises of five business units – Home Entertainment, Mobile Communications, Home Appliance, Air Conditioning and Business Solutions. LG is one of the world's leading producers of flat panel TVs, audio and video products, mobile handsets, air conditioners and washing machines. LG has signed a long-term agreement to become both a Global Partner of Formula 1™ and a Technology Partner of Formula 1™. As part of this top-level association, LG acquires exclusive designations and marketing rights as the official consumer electronics, mobile phone and data processor of this global sporting event. For more information, please visit www.lg.com.
Media Contact
Seye Im
LG Electronics Corporate Communications
82 2 3777 3631
lgpr@lge.com
www.lgnewsroom.com