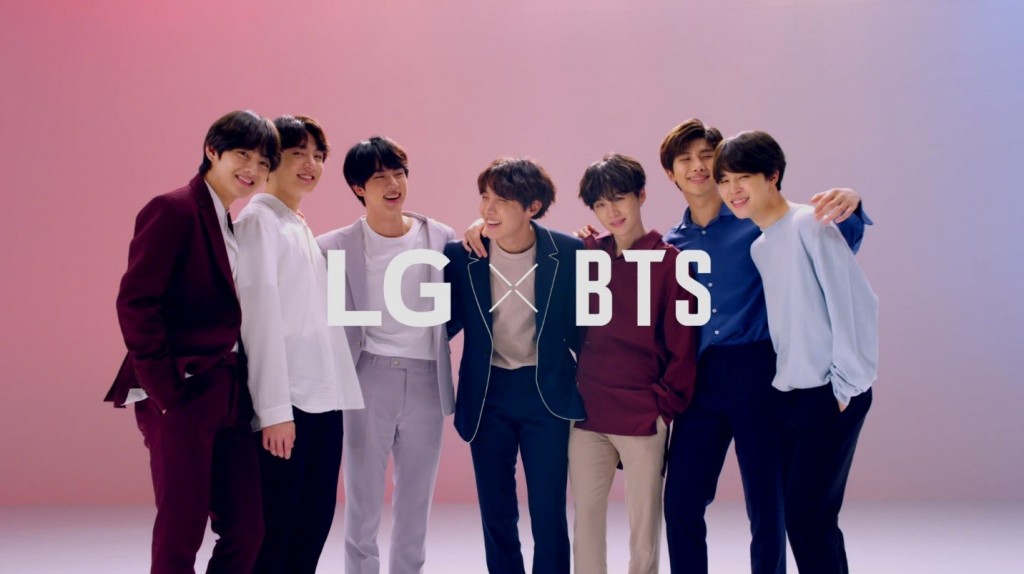 The popularity of boyband BTS is proving to be unstoppable as recent data shows videos of the group promoting the LG G7ThinQ on the big four social media sites have been viewed more than 100 million times in the month of May and 50 million times in the past three weeks. That means every second, 35 fans are clicking on a BTS video on YouTube, Facebook, Instagram and Twitter somewhere in the world.
BTS ARMY fans around the world are expressing their devotion by viewing and sharing the group's LG G7ThinQ videos in droves. The videos each highlight various features of the smartphone, such as the Boombox Speaker for amazing sound even without an external speaker, Super Bright Display with the industry's highest 1,000 nit IPS screen, superb low-light photography with its Super Bright Camera and an AI CAM that takes intelligence-optimized shots.
Known for its huge social media presence, Billboard named BTS number one on their Social 50, making them the first Korean group to top the chart. Last year the group was named the Top Social Artist Award at the Billboard Music Awards, becoming the first Korean group to win a BBMA. In November, Guinness World Records announced that BTS had earned a place in their 2018 edition for having the world's most Twitter engagements for a music group, having been "liked" or "retweeted" over half a billion times worldwide.
# # #