September 26, 2017
LG EXPANDS GOOGLE ASSISTANT CAPABILITIES ACROSS EXTENSIVE SMART APPLIANCE PORTFOLIO
Nearly 90 LG Smart Appliances Deliver Simple,
Convenient, Future-Ready Connected Home Experience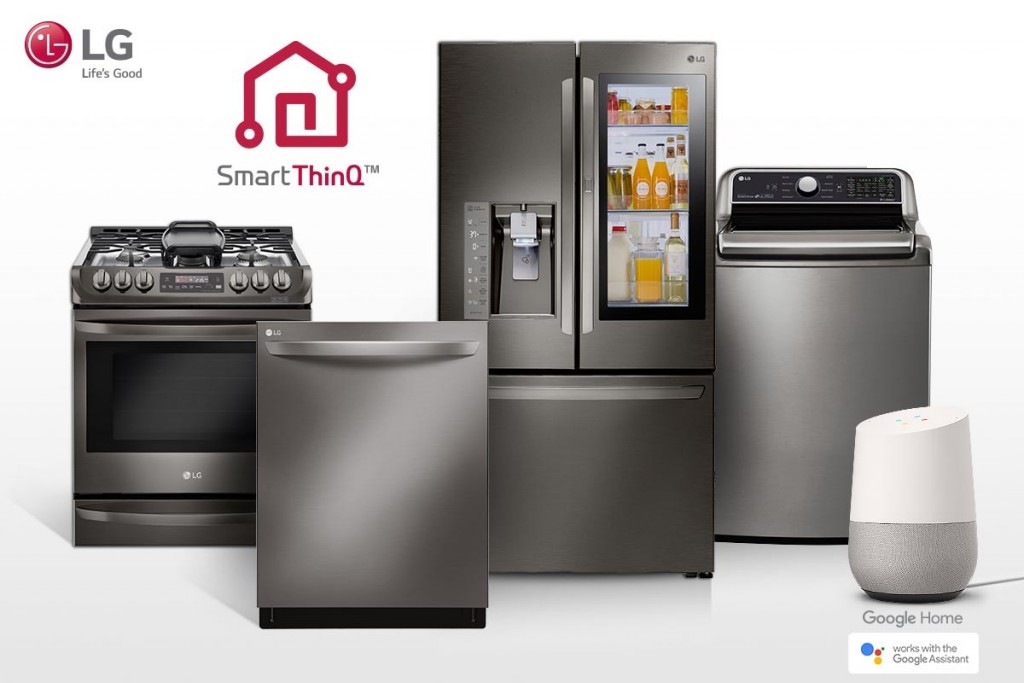 SEOUL, Sep. 26, 2017 — Driving home its commitment to future-ready open platforms for smart appliances, LG today announced that 87 Wi-Fi connected LG smart home appliances – including washing machines and dryers, refrigerators, ovens, dishwashers, vacuums, air purifiers and more – are now compatible with the Google Assistant on Google Home, eligible Android phones and iOS smartphones.
With the industry's most extensive range of smart appliances available today, LG Electronics is offering consumers more ways to control their home and enjoy the benefits of a connected home experience, ushering in cutting-edge connectivity and convenience and expanding the Google Assistant compatibility and functionality for LG smart appliances announced earlier this spring.
Voice-enabled Control with the Google Assistant
LG smart appliance owners can now have the Google Assistant help them around the house with their connected LG appliances, all hands free. For example, they can use simple voice commands on their phone or anywhere within range of the Assistant on Google Home to check the time remaining during wash cycles on their washing machine, tell their LG refrigerator to make more ice, turn off their range after cooking, adjust thermostat settings on their LG air conditioner and even check the air quality level in the home using their LG air purifier. The Assistant on Google Home can also distinguish one voice from another so it can be personal to each family member.
Simple Set Up with One Centralized App: LG SmartThinQ®
Setup is simple and convenient with the free LG SmartThinQ app, available for Android or iOS. With just one app, users will be able to control the entire lineup of LG smart appliances. Whether it's preheating the oven on the way home from work or checking the remaining laundry time while at the gym, LG makes managing smart appliances easy.
Smart Gets Even Smarter with Adaptive Learning
Taking connected convenience further, LG SmartThinQ learns more about a consumer's usage patterns and helps predict their needs. The more a consumer uses LG smart appliances, the smarter the appliances get. By using adaptive technology to interpret usage habits and data, LG smart appliance will know when to alert owners to order filter refills for the refrigerator or air purifier and it can troubleshoot lint build-up in the dryer – all through the LG SmartThinQ app.
"LG makes it especially easy for consumers to connect and interact with Wi-Fi built into virtually all of its 2017 appliances," said Song Dae-hyun, president of LG's Home Appliance & Air Solution Company. "Our collaboration with Google is an example of our strategy of Open Partnership, Open Platform, and Open Connectivity."
In addition to Google, LG's Open Partnerships include others such as Amazon to meet the needs and preferences of smart home adopters.
# # #