July 27, 2017
LG ELECTRONICS ANNOUNCES SECOND-QUARTER 2017 FINANCIAL RESULTS
LG Home Appliance and Air Solution Company Again Leads All Business Units;
Overall Profitability and Revenues Up Despite Challenging Quarter for Mobiles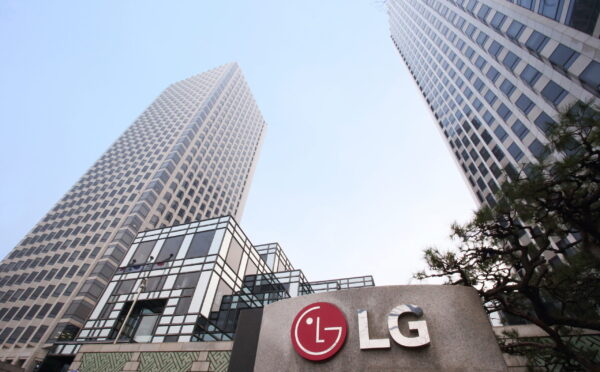 SEOUL, July 27, 2017 ― LG Electronics Inc. (LG) today announced second-quarter 2017 revenues of KRW 14.55 trillion (USD 12.89 billion), an increase of nearly 4 percent from the same period last year, led by the home appliance unit, which reported a 12 percent sales increase from the 2016 second quarter. Three of the company's four main business units reported higher revenues than a year ago. Quarterly operating income of KRW 664.1 billion (USD 588.2 million) was 13.6 percent higher in 2017, despite a challenging quarter for the mobile business.
The LG Home Appliance & Air Solution Company accounted for the largest share of the second quarter's revenue and operating income, KRW 5.25 trillion (USD 4.65 billion) and KRW 465.7 billion (USD 412.5 million) respectively. Among second-quarter highlights were strong sales in the Korean market, up 43 percent from the April-June period in 2016. J.D. Power just announced that "LG received more 2017 customer satisfaction awards for Kitchen and Laundry Appliances than any other manufacturer." * The business unit expects to see growing demand in North America, Europe and Asia while premium home appliances such as InstaView refrigerators and TWINWash washing machines are expected to contribute strong margins.
The LG Home Entertainment Company recorded KRW 343 billion (USD 303.80 million) in operating profit on revenues of KRW 4.23 trillion (USD 3.75 billion), a 2 percent increase from the 2016 second quarter despite the declining worldwide demand for TVs. Strong second-quarter sales of premium TV products, such as LG OLED TVs and LG SUPER UHD TVs, coupled with improved cost management, resulted in a solid 8.1 percent operating profit margin. Premium TV sales are expected to remain strong for LG in the third quarter.
The LG Mobile Communications Company saw a challenging second quarter with revenues of KRW 2.70 trillion (USD 2.39 billion) and an operating loss of KRW 132.4 billion (USD 117.27 million), nearly unchanged from the same period a year ago primarily due to weaker than expected premium smartphone sales and increase in component costs. The North American market remained strong, contributing a 13 percent increase in sales compared to the same period last year thanks to strong performance of the company's mass-tier lineup. The introduction of the new Q series and the rollout of a new high-end device in the weeks ahead are expected to bolster the company's performance in the second half of 2017.
The LG Vehicle Components Company continued its strong growth with second-quarter sales of KRW 882.6 billion (USD 781.7 million), an increase of 38 percent from the same period in 2016, in large part due to the success of its telematics business and components for the recently-launched Chevrolet Bolt electric vehicle in the United States.  Ongoing investments in new business areas such as advanced driving assistance systems (ADAS), resulted in an operating loss of KRW 16.4 billion (USD 14.5 million) for the quarter. Those investments are beginning to bear fruit; LG just announced its first ADAS camera partnership with a leading German automaker. The market for smart electric vehicle components is expected to see strong growth in the second half of the year, reflecting wider availability of the Chevrolet Bolt in North America and growth of other electric vehicles in Europe.
2017 2Q Exchange Rates Explained
LG Electronics' unaudited quarterly earnings results are based on IFRS (International Financial Reporting Standards) for the three-month period ending June 30, 2017. Amounts in Korean won (KRW) are translated into U.S. dollars (USD) at the average rate of the three-month period of the corresponding quarter — KRW 1,129.05 per USD.
Earnings Conference and Conference Call
LG Electronics will hold an English language conference call on July 28, 2017 at 09:00 Korea Standard Time (00:00 GMT/UTC). Participants for the English conference call are instructed to call +82 31 810 3061 and enter the passcode 9084#. The corresponding presentation file will be available for download at the LG Electronics website (www.lg.com/global/ir/reports/earning-release.jsp) at approximately 16:00 on July 27, 2017. Visit http://pin.teletogether.com/eng and pre-register with the passcode provided. For those unable to participate, an audio recording of the news conference will be available for a period of 30 days after the conclusion of the call. To access the recording, dial +82 31 931 3100 and enter the passcode 142860# when prompted.
# # #
* LG received the highest numerical score in the respected segments of the J.D. Power 2017 Laundry and Kitchen Appliance Satisfaction Study, based on 6,241 (kitchen) and 14,745 (laundry) total responses, measuring customer opinions about their new appliance purchased in the previous 12 months, surveyed February-March 2017. Your experiences may vary. Visit jdpower.com.