December 15, 2015
LG EXPANDS POPULAR MUSIC FLOW LINEUP WITH NEW WIRELESS SOUNDBARS AND XBOOM AUDIO SYSTEMS
Latest Audio Products to Bring Premium Listening Experience
and Flexible Connectivity to LG's Audio Collections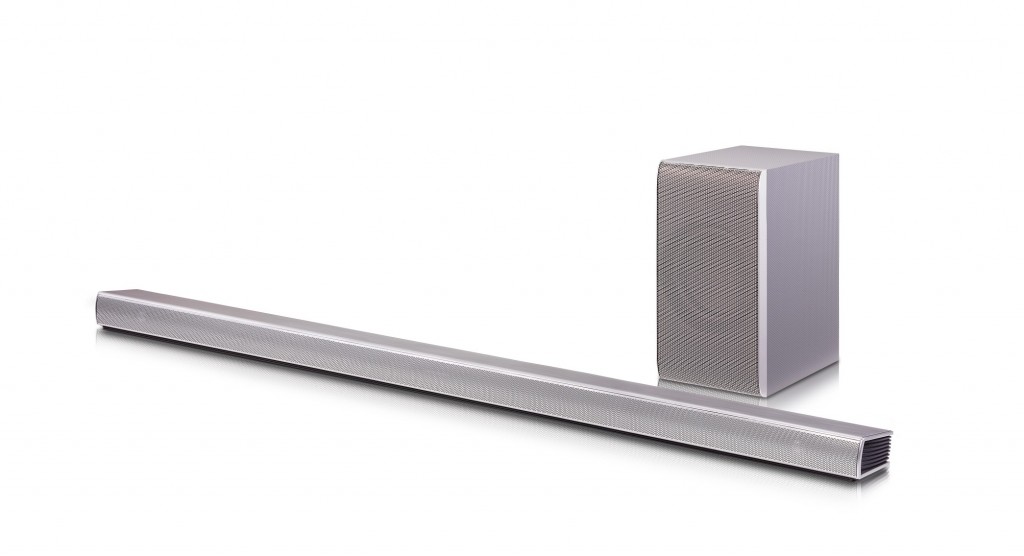 SEOUL, Dec. 15, 2015 — LG Electronics (LG) announced that it will unveil its most advanced soundbars and audio systems at CES 2016. Part of LG's Music Flow smart audio ecosystem, the new soundbars greatly enhance the home theater viewing experience with their rich sound quality and responsive settings. LG will use the opportunity of CES to also introduce the company's newest XBoom audio systems which come complete with a range of exciting new features for any party or gathering.
LG's new SH8, SH7 and SH6 soundbars provide consumers with a variety of options, making it easy to choose the audio system that is perfect for their needs. Each soundbar sports a sleek, slim design that blends in seamlessly with almost any interior décor. Ideal for home theaters, the advanced SH8 and SH7 come with wireless subwoofers that provide rich bass tones to compliment the speaker's audio output. The SH6, on the other hand, is comprised of six independent speaker drive units and employ an innovative air duct structure that effectively highlights deep tones, allowing the SH6 to deliver powerful sound from its compact single-body speaker system.
The new 2016 LG soundbars boast a simple one button setup, making the home cinema system incredibly easy to install while access to basic soundbar functions directly on the TV remote makes operation as straightforward as possible. LG's latest soundbars also support the company's new Adaptive Sound Control (ASC) feature, allowing the devices to automatically change sound settings to suit a range of media types in order to get the most out of a wide variety of content. The Bluetooth, Google Cast™ and Auto Music Play capabilities of the soundbars boost connectivity potential by giving listeners a variety of content options. With support for both Wi-Fi and Bluetooth connectivity, LG's new soundbars allow users to automatically switch between different types of content and connectivity method that works best.
The fast, convenient connectivity of LG's soundbars and Music Flow wireless speakers allow these powerful devices to play just about any content from a smartphone. The easy Bluetooth connectivity of LG's P7 and P5 speakers provide a wireless environment for beautiful sound anywhere at anytime.
LG will also be unveiling three new XBoom Systems at CES 2016 — two LG XBoom Solo models (OM7560 and OM5560) and the CM9960. XBoom models serve as total entertainment solutions, providing both powerful sound and wireless connectivity. Both XBoom Solo models boast entire audio systems housed in single speakers, giving them the ability to deliver intense audio output that is perfect for parties and other large gatherings. The XBoom's Sampler Creator feature gives users the ability to record any sound on their smartphones and wirelessly beam it to the XBoom, which can then be added to the digital soundboard which DJs can select at the touch of a button. All three products feature the unique Party Thruster lever that allows users the ability to create stunning multicolored light shows that sync perfectly with the system's audio output. The ornate display of flashing lights and high quality audio makes any party unforgettable.
"The Music Flow series has been a tremendous success in giving LG a significant footprint in the consumer audio business," said Brian Kwon, President and CEO at LG's Home Entertainment Company. "Our newest soundbars and XBoom audio systems present an excellent opportunity for LG to draw attention to its advanced audio products at the largest consumer electronics tradeshow in the world."
# # #